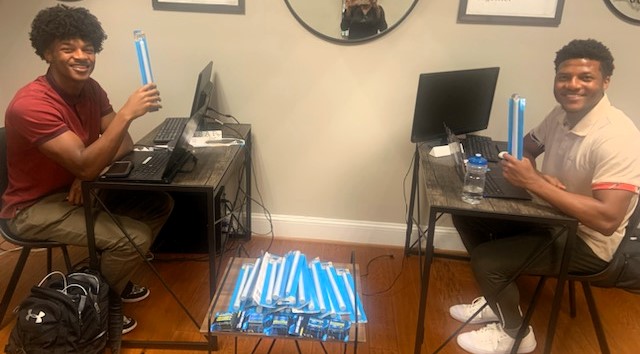 Trent and Tyren Brown, sometimes affectionally referred to as the twins around the Fellowship Houses, are two pre-med students with a passion for helping others. Although they each have very different lives and interests, it is clear that they both share a heart for volunteerism.
At the beginning of the summer, the Brown twins were looking for a way to give back. Tyren explains that he has a lot to be grateful for and was looking for a way to pour into others. As an RA, he'd been a leader among his peers, but he was looking to be in a community of those who were wiser and more experienced than him and explains he has found that at Fellowship Square. Trent had grown up singing at local retirement communities with his church's choir, the Sunbeams, so the connection between Fellowship was clear for him.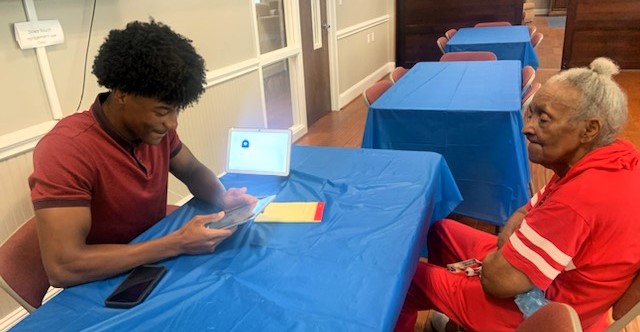 During the short time Trent and Tyren have been at the Largo Landing House, they have made a tremendous impact on residents. Their first initiative at Fellowship was a Men's Health seminar aimed to educate residents on healthy eating. While the seminar itself was a great success, perhaps even more impressive was how the boys leveraged their pre-med knowledge to field questions that residents had with such ease and familiarity.
Both have a kind and open demeanor and always have time for that "one last question" and go the extra mile to connect with residents. Tyren says that these spontaneous conversations have been some of the highlights of his time with Fellowship Square. He says that he loved that every opportunity was something new, and he never knew what stories he would hear that day. Trent described the experience of connecting one day over his love of music with a resident with a music YouTube channel and how that unexpected interaction made his day.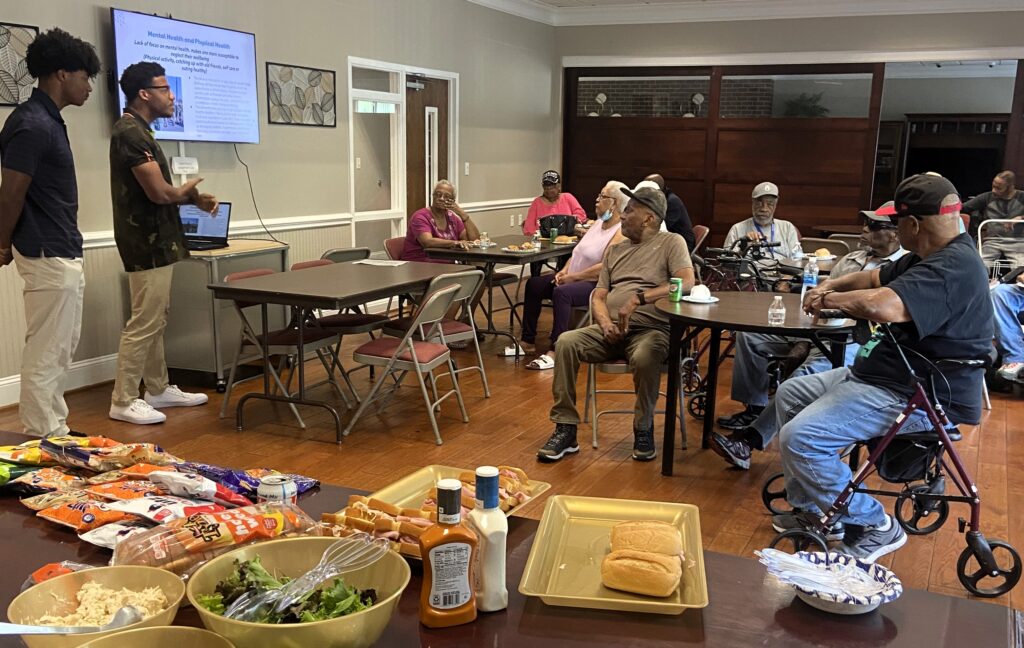 In addition to running both the Men's Health Seminar and a seminar on the dangers of cluttering, both boys have been active along with Tyler King in running Largo's Tech Program. During this program, both boys have helped many residents learn to use technology to connect with families, find entertaining past times, and move residents' businesses forward. When asked what they got out of the experience, Tyren says that he feels rejuvenated by the experience. He says that his time so far has been deeply impactful for him and has made him a more patient and compassionate person. Trent says that he wants to learn from our resident, Alvin "Freddy" Camp to live in a place of gratitude and see the world with a sense of humor.