Fellowship Square provides affordable, quality housing and supportive services in the DC Metro area to older adults
who have very limited resources and often struggle to make ends meet.
Featured Partners and Supporters
About Fellowship Square
Fellowship Square is one of the leading providers of affordable housing and services to low-income seniors, owning 670 units (240 of them jointly) in the DC Metro region and serving more than 850 older adults.
Through HUD funding and vouchers, residents of Fellowship Houses-many of whom live on Social Security or Supplemental Security alone, with an average annual fixed-income of $10,000/year- pay not more than 30% of their income toward their housing costs, including rent and a utility allowance.
Christy's Corner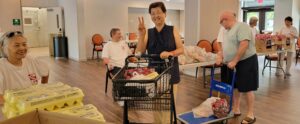 No One Goes Hungry While this time of year brings an abundance of friends, family and feasts, the 2022 Hunger Trends Study covered in an AARP article suggests that older adults are worried about rising food costs and how they … Continued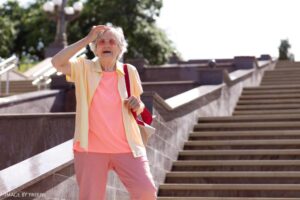 Fall prevention is a priority at all senior living facilities and Fellowship Square is no different. We invest an enormous amount of time and resources to ensure Fellowship House residents have safe passage in and around the grounds of … Continued