Fellowship Houses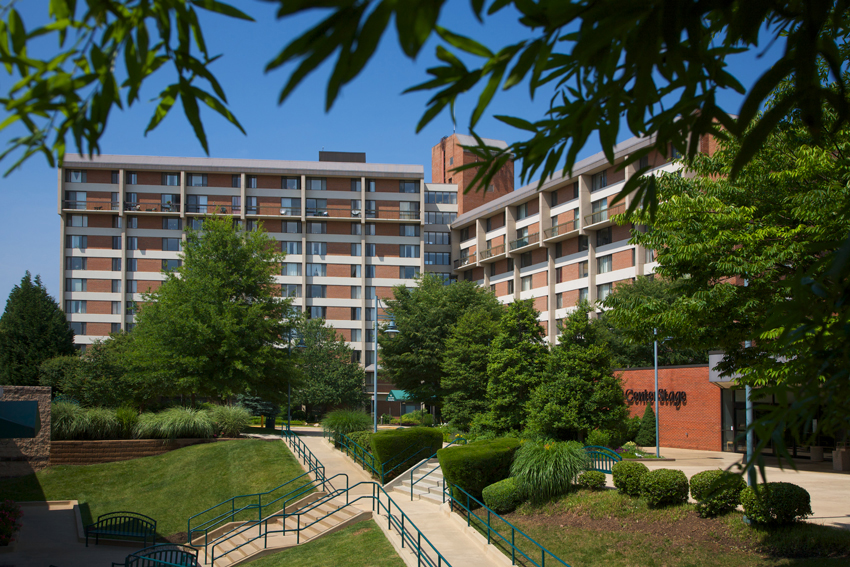 Hunters Woods Fellowship House
2231 Colts Neck Road
Reston, VA 20191
Phone: 703-620-4450
TTY: 1-800-828-1140
Hunterswoods@slnusbaum.net
Lake Ridge Fellowship House
12800 Harbor Drive
Woodbridge, VA 22192
Phone: 703-494-4455
TTY: 1-800-828-1140
Lakeridge@slnusbaum.net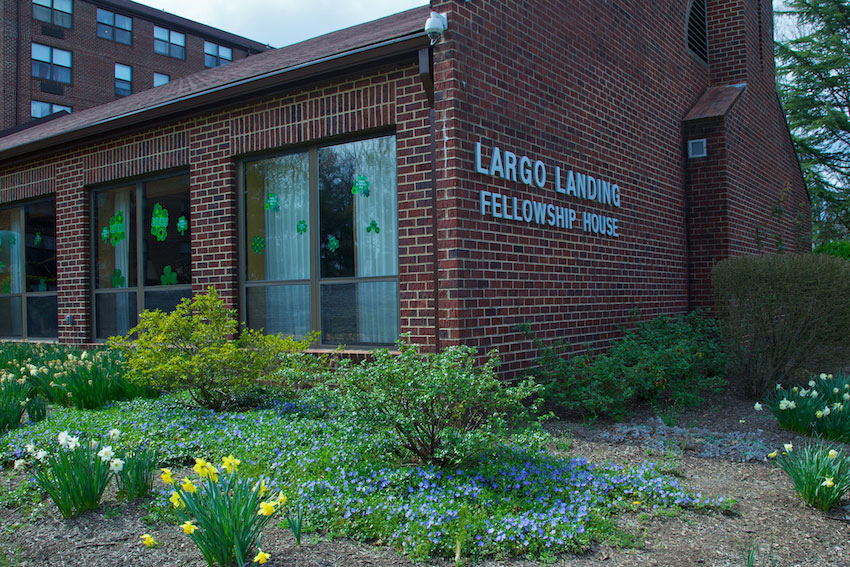 Largo Landing Fellowship House
1077 Largo Road
Upper Marlboro, MD 20774
Phone: 301-249-2100
TTY: 1-800-735-2258
Largolanding@slnusbaum.net
Lake Anne House
11444 North Shore Drive
Reston, VA 20190
Phone: (571) 496-8096
TTY: 1-800-828-1140
Contact: by this form
---
Living at Fellowship House
Fellowship Square offers independent apartment living in a safe and dignified environment for seniors (aged 62 and older) who have a low fixed income. Read about resident life, resident programs and services, Wegener Chaplaincy Program, and details about Fellowship Houses including rental policy. Our properties are regulated by contracts with the US Housing and Urban Development agency, which allows us to offer apartment living with desirable amenities. Rent is never more than 30% of a person's income.
There's something very special about life at Fellowship House that makes it unlike any other place on earth. Just step onto the property and you'll feel the warm, accepting community of neighbors who make it feel like home. Our management staff are devoted professionals who seek to provide the best environment for 800+ residents while managing operations of the place the residents call home.
We understand that each individual is unique and has needs which may change over time. Fellowship Square does not provide any assistance with activities of daily living or health care services. Residents are welcome to use outside home health care options and contract directly with home health aides that enable them to continue enjoying life in our community.
---
What to Expect at a Fellowship House Property
Unfurnished efficiencies and one-bedroom apartments and ADA accessible units
Window coverings, carpet or ceramic tile flooring
Trash chutes on each floor; recycling containers located in the building
Emergency pull-cords located in bathroom and bedroom in specified floorplans
Social Hall and other indoor spaces designed for group activities, small gatherings, individual quiet time
Garden plots and walking trails in and around the property
Outdoor BBQ and patio with plenty of comfortable seating
A smoke-free building and a designated outdoor smoking area
Bus stops located nearby
Laundry facilities
Fitness area and beauty salon on site
Water, sewer, trash, and electricity included with rent
ADA-accessible bus provides scheduled access to local and regional events, restaurants, and shopping
On site Resident Service Coordinator
Background checks and drug screening conducted for all management staff
Computer room available for residents' use
Controlled building access
---
Amenities and Services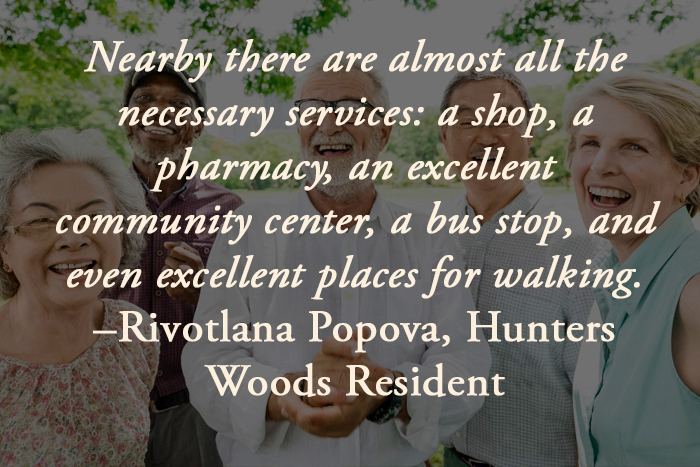 Each Fellowship House offers passenger bus service with daily trips to nearby stores and restaurants. Residents also enjoy outings for cultural, sporting and entertainment events to downtown Washington, DC, the Washington National Harbor or farm country in Loudoun County, Virginia. Many residents have their own personal vehicle so that they can continue to set their own schedule and parking is always free at Fellowship House.
Residents enjoy their own private apartment with several floor plans and options to choose from. Comfortable senior living apartments are available in a variety of sizes, some with balconies, that allow residents the freedom to furnish in any style that appeals to them.
A full calendar of activities, events and volunteer opportunities. Our activities are part of a holistic wellness approach that helps seniors live a robust, fulfilling life. We offer a full social calendar of exciting activities and encourage residents to get involved in the community around them.
No long term leases. We know how much seniors value their freedom, so there is no long-term commitment at Fellowship House though many of our residents have lived here for more than 10 years! We offer a one-year lease for residents' first year and then the lease is month-to-month for as long as they wish to live here.
Scheduled transportation.Drivers transport residents to exciting cultural outings, personal errands, and to off-site destinations for weekly planned activities.
Pets warmly welcomed. We love having cats, birds and fish as part of our community. In fact, some of our most popular residents are furry or have wings! Your pet is welcome in each Fellowship Square community – after all, they are part of the family!
Weekly housekeeping and laundry service. Two Fellowship Square properties offer housekeeping and laundry service for a minimal cost. We take care of the housework so residents can spend time doing the fun stuff! No more vacuuming, no more dusting, no more loads of laundry – we want residents to enjoy their day!
Most utilities included. Virtually all major utilities are included in residents' monthly rent. That includes electric, gas, water, trash pick-up, heat and air conditioning — everything except your cable and phone bill.
Free resident and guest parking. For residents who choose to bring a car with them to Fellowship House, we offer convenient parking for them and their guests.
Fitness room or exercise equipment. While every community is unique, each provides residents with access to exercise equipment. Three of our properties offer convenient walking trails and each property has scheduled onsite exercise classes.
Flex space and TV rooms. Each Fellowship House offers a comfortable room for games and puzzles, enjoying the latest hit TV show or just catching up with neighbors. At Largo Landing, residents can compete head-to-head with games on the Nintendo Wii®.
Private activity room for special occasions. Residents are welcome to reserve the large community room at no cost for their private family function or a special event with friends.
Hunters Woods Fellowship House and Lake Anne House are located in Reston, which offers the convenience of shopping centers, community centers, a movie theater and plenty of regular community events for residents to enjoy.
Lake Ridge Fellowship House in Woodbridge, Virginia is adjacent to a shopping center that has stores and restaurants making daily errands convenient for the more 100 residents that call Fellowship House home.
Largo Landing Fellowship House is situated off a main road and is surrounded by a forest and easy to navigate paths and trails. The Largo Landing House bus makes weekly trips to nearby stores, helping the 100+ residents get to the places they need to go.
FELLOWSHIP SQUARE IS PROUD TO WORK WITH SL NUSBAUM REALTY COMPANY TO MANAGE OUR FOUR PROPERTIES. THEY HAVE SERVED IN THE MID-ATLANTIC REGION FOR 113 YEARS AND ARE LEADERS IN THE COMMERCIAL REAL ESTATE INDUSTRY.