Fellowship Square's mission is to provide affordable housing and services for older adults. We envision communities where there is safe, affordable and quality housing and a continuum of services for all seniors.
VALUES
Community
We build communities to foster physical, social, spiritual, and intellectual growth.
Compassion
We treat residents, staff, and partners with dignity, respect, and fairness.
Excellence
We strive to provide quality housing and services to Fellowship House residents.
Independence
We believe that older adults should live independently.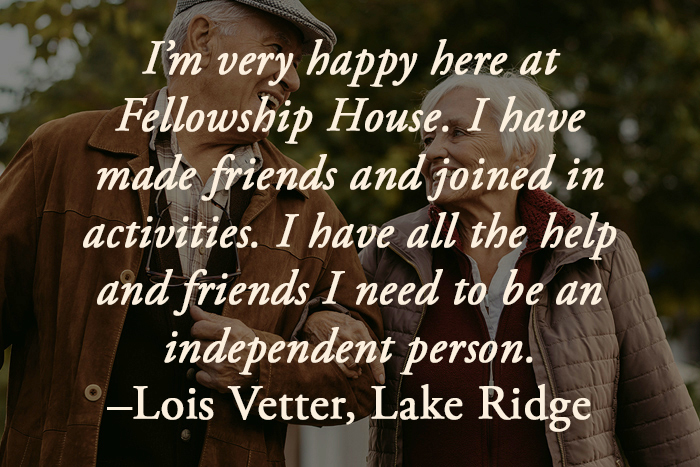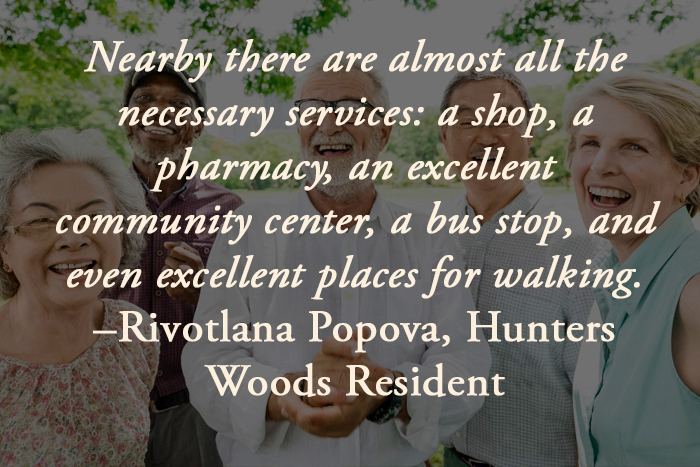 Who We Serve
Residents at our four Fellowship Houses are active, independent, and remain engaged with life in their communities. Some residents are area natives, with most of them coming from the East Coast and states east of the Mississippi River. However, many residents relocated from across the country, or from other nations, to be near family members.
Residents often worked in occupations with little or no retirement benefits such as teaching, cosmetology, unskilled labor, and farming. Some are even refugees from forced labor camps. All have limited means and many live on Social Security or Supplemental Security Income alone. Without Fellowship Houses, many of our residents would live in less than ideal conditions or be homeless.
Our residents want the security of knowing they have a safe place to live. On average, they stay from five to 15 years and are interested not only in good health, but in socialization, and continued mental stimulation. They represent a variety of faiths and many have vibrant spiritual lives and appreciate having clerical guidance and support. They also want ongoing access to excellent medical care and supportive services that allow them to live on their own. Read our most recent annual report.