Join us as we say goodbye to a community touchpoint – Lake Anne Fellowship House!
History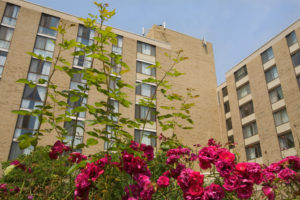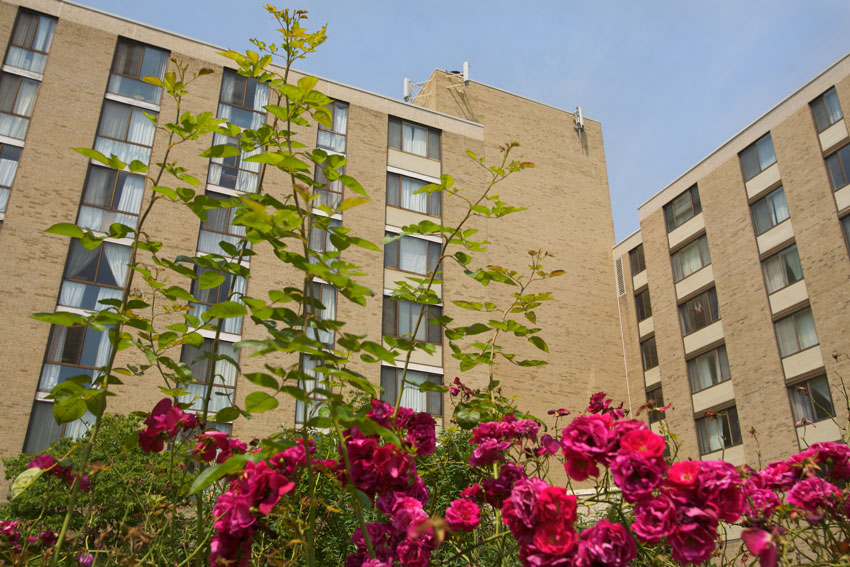 Lake Anne Fellowship House was the first affordable senior housing property in Reston, Virginia and an essential component of the overall vision of Robert E. Simon's plan for Reston as a whole. It has been an integral part of the Reston community since 1970. Simon declared that a full range of housing styles and prices be available, to allow people to stay in Reston their entire lives.
Milton J. Prassas & Associates were the architects of the original Lake Anne Fellowship House, which was constructed in two sections. Lake Anne I with 140 apartments opened in 1970. Lake Anne II opened in 1976, adding 100 units, common areas and a social hall.
It enjoys the unique recognition as "… the first Federal housing project of its kind in an American New Town." ~ George Mason University collection.
The current building is beyond its design life. Enterprise Community Development and Fellowship Square joined together to develop replacement housing for the Lake Anne Fellowship House. The new building, to be called "Lake Anne House", is under construction immediately next door to the existing building. It will provide direct replacement for all 240 units, preserving deeply subsidized, high quality housing for low-income seniors in Reston.
Read about the impact of the founder of Lake Anne Fellowship House, Dr. John Scherzer.
Activities
Exciting events and opportunities to bid farewell are planned for residents, their families and for those who have helped contribute to life at this community over the years starting monthly in January and continuing through April.