Monthly Volunteer Opportunities
While HUD provides funds for us to operate and maintain each Fellowship House property, we rely on individual, corporate and congregational donations to cover costs to support programs and services for residents. Fellowship Square offers a variety of activities and programs each month at all our communities to keep residents healthy, informed and engaged!
We are seeking individuals and groups who can help enrich the lives of our residents by hosting an event, program, or by volunteering at any of our properties. If you have an idea for an activity or program you would like to host, contact Katherine Alexander, our Resident Life Director, at kalexander@fellowshipsquare.org.
Power of Music
Music is an integral part of the human experience. For some, it represents a cultural identification, for others an artistic and emotional expression or release, but for just about everyone it brings pleasure. This is evident from studies that show how listening to music can release dopamine in the brain, which helps elevate our mood. This effect is intensified when someone is actively playing a musical instrument.
Because playing a musical instrument affects several different portions of the brain simultaneously, it has been referred to as a 'total brain-workout.' For those just learning how to read music, it is truly like learning a new language. Music has its own notation (pardon the pun), syntax and structure. And while learning to read music does have its challenges, the residents at Hunters Woods have shown it is never too late to take this on.
Music To Free's Handbell program began at Hunters Woods in July of 2021 as the pandemic started to loosen its grip, and residents could once again meet as a group. At the start, no one in the group had ever played a musical instrument and no one knew how to read music. Now, most of the participants understand the fundamentals of reading handbell music and, specifically, finding their parts to play in a musical score.
Why handbells? Handbells, as an instrument, offer many advantages for new musicians, especially those with limited mobility. Some of these advantages include:
The higher-pitched bells are light enough for just about anyone to hold and play.
The stroke used to ring a handbell is controlled and gentle; even for those with a limited range of motion.
Ringers develop their hand-eye coordination as well a motor control.
Ringers also develop bi-manual coordination (doing different things with each hand simultaneously).
It does not require the manual dexterity necessary to play other instruments such as the piano, flute, sax, violin, etc.
It exercises and stimulates the brain.
It is a social activity.
It is FUN!
When playing a full 5 octaves of handbells, there are 61 bells on the table, but they represent ONE instrument. There are ways for just a single person to play those bells, but typically you would have a group of 12 or more people. It's similar to having 12 people play the piano and everyone gets to play only 2 notes. You have to work together as a group in order to play a piece of music. During COVID, having your handbell-family to see every week was important and something the ringers looked forward to. Even now with COVID somewhat under control, they still look forward to the weekly rehearsals as a time to learn, relax, socialize, and share an experience with others. There is a weekly reason to get out of their apartment and be with others.
Our name, Music To Free, comes from our founder's own experience when playing a musical instrument. "While playing, all of the other noise in my mind is pushed aside and I'm free to concentrate solely on the task at hand, making music."
Alan Payne
Executive Director, Music To Free
If you are interested in starting a handbell program or joining one of Alan's existing handbell ensembles for beginning, intermediate, or advanced ringers, please feel free to email him or visit the website.
Spreading Love and Heart Health Awareness
Each February we are reminded that heart disease remains the leading cause of death in the United States – despite advances in research and treatments. According to the CDC, some risk factors cannot be changed. These include a family history of early heart disease, our age and sex; over age 45 for men, over 55 for women. The older adult residents at our Fellowship Houses are all living on fixed or limited incomes. They may choose less expensive, calorie-dense foods that don't deliver the nutrients they need. An unhealthy diet can lead to unintended weight gain, high blood pressure, high cholesterol and diabetes, all modifiable risk factors for heart disease. We can do a lot to protect our heart and stay healthy. Heart-healthy living involves understanding our risk and making healthy choices.
One of our Community Partners, Lisa Sharp, is a registered dietitian with experience developing personalized eating plans for people in long term care. Lisa has been active in programs to reduce food insecurity. Last year she began volunteering with Fellowship Fresh to deliver donated groceries to our residents. She also taught three Eating Well Clinics at Hunter Woods Fellowship House. This February residents of Hunter Woods will learn 8 steps to make heart healthy food choices. You can use these steps yourself or as a guide when donating food.
Reach for a variety of fruits – bananas, grapes, frozen berries, applesauce, canned oranges or peaches; and colorful vegetables – fresh or frozen leafy greens and broccoli, canned carrots, red bell peppers, beets.
Choose whole grains – bran, oatmeal, brown rice, bulgur, quinoa, whole-wheat pasta and noodles
Include healthy protein, mostly plants – tofu, beans, peas, lentils, nut butters; and seafood – salmon, light tuna, trout, sardines.
Use liquid non-tropical vegetable oils – canola, corn, olive, safflower oil.
Cut down on salt – "reduced-sodium" or "no-salt-added" broth, soups, soy sauce, ketchup, tomato products.
Subtract added sugars – green tea and drinks without added sugar, unsweetened snacks.
Choose minimally processed foods – not premade mixes for soup, rice, and pasta, nor instant products like mashed potatoes.
Balance calories with physical activity – use recommended serving sizes and do aerobic exercises you enjoy.
After recent renovations, we now have increased capacity to store fresh and frozen food donations! Upgrades to our commercial kitchens included walk-in refrigerators and freezers and pantry space. We always welcome donations of grocery store gift cards to support our residents' healthy food choices.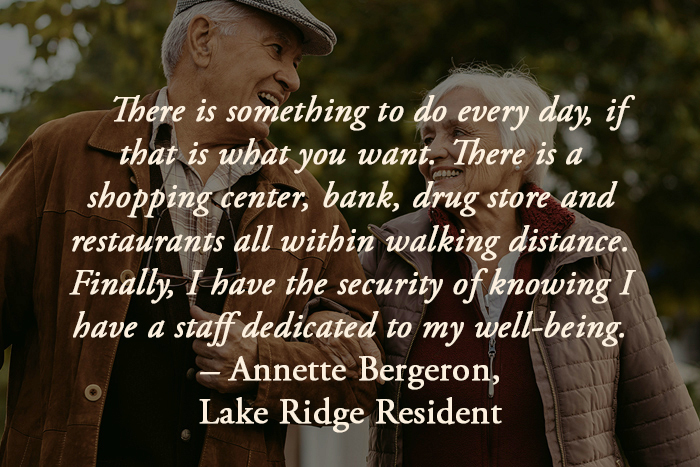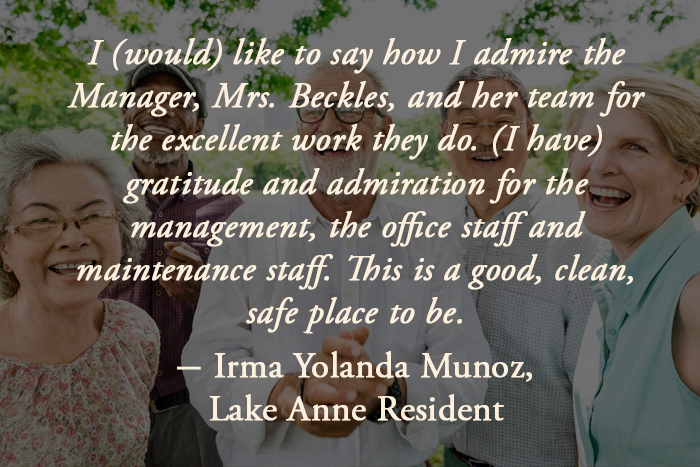 Fellowship House residents are active and engaged at home and in the community.
We have on-site supportive services to help residents live independently.